Plants and Pondering turned six months old in December, so it was time to do some reflecting. It doesn't feel like it's been six (actually seven) months at this point because time was such a weird thing in 2020. Let's get into my six-month blogging update with the illusion of time aside, including lessons learned, my stats, and my first ever income report!
If you're wondering what it's really like to start a blog, I'll walk you through the steps I took and the things I learned month by month. I'll also share some tips for creating a blog, staying motivated in the beginning, and of course, the numbers.
Some background info
Before we get started, I think it would help give some context. I'm a side-blogger, so blogging is not my full-time job (or first priority) as much as I would like it to be. I can spend 10+ hours on my blog on a good week, but my job can be pretty demanding so sometimes it's a lot less than that.

The idea of blogging has always appealed to me, so I've done a lot of research in the past. Scrolling through Pinterest, I'd read every article about blogging that I'd come across to absorb as much information as I could. I didn't start entirely from scratch, but reading and doing are two completely different things!

You can never fully prepare for something, so you just have to jump in and start anyway.

Now, let's get to the things I learned in six months of blogging!
This post contains affiliate links. I will earn a commission if you make a purchase using these links, at no extra cost to you. Read the full disclosure here.
My 6 Month Blogging Journey
Month 1 (June): Content
The first month of running my blog was all about learning and creating content. I spent as much time as possible writing and prepared as many blog posts as I could. Of course, I wrote none of these posts with any keyword research in mind. I just wrote what I wanted to write about and assumed that people would like to read it. We can already guess that that wasn't the smartest decision!
I had already paid for my domain with Namecheap and my hosting with SiteGround, but I still needed to finish setting up my blog. I chose SiteGround because it was the most recommended company for self-hosting on WordPress. It was user-friendly, and I could find answers to all my questions on their website. I appreciate how scalable it is, so you're able to start with the least expensive plan and upgrade to get more features as your blog grows.
You can definitely choose from the free themes available on WordPress, but they will generally be more limited than paid themes.
I went with the Lifestyle Pro theme from StudioPress because of its flexibility while still having the traditional blog format that I wanted. It was also straightforward to install, and I quickly customized the layout the way I liked.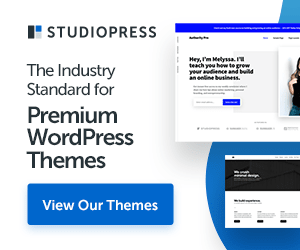 Consistent branding is essential, and I tried my best. I'm not a graphic designer or a particularly artistic person, so my first attempt at a color scheme wasn't great! A few months later, I changed the colors and was much happier with the results.
June was also Plants and Pondering's launch month! I published what I had, which was eight posts at the time. There is usually advice that suggests writing more than that, but I was impatient. I didn't want to lose my nerve and just never do it. The launch was pretty nerve-wracking because I was putting myself out there, but ultimately it was kind of underwhelming. The posts are live! … now what? Traffic didn't magically start appearing, even though I promoted my posts on Pinterest.
To hear more about my experience in the first month, check out my thoughts after my first month of blogging.
Month 2 (July): Pinterest
Time flies when you're learning a lot. That was one of the first lessons. It was often challenging to post consistently because I had to balance my limited time between learning and putting that knowledge to use. I was also still in the learning phase with WordPress. There are so many plugins to set up, and it took some practice to use Elementor (the website building interface) effectively.
Of course, I mainly wanted more traffic. Who wants to start a blog with no readers? I repeatedly saw the importance of using Pinterest to generate traffic, especially since it is easier to understand than Google SEO.
There's a big difference between Pinterest for personal use and Pinterest for a blog or business. (For starters, you'll want to make an actual Pinterest business account…) I had some idea of what to do, but I knew there was a lot I was missing. I had no real strategy or direction.
This is where online courses can be so helpful. The most popular recommendation that I saw by far was Pinterest Traffic Avalanche by Create and Go, and that's the one I chose. This course is full of in-depth information with everything you need to know for success on Pinterest. It covers topics like setting up your boards, good pin design, SEO-rich descriptions, best practices for pinning, and much more. I appreciate that Pinterest Traffic Avalanche combined information from Pinterest's representatives with Alex and Lauren's own experiences running their successful accounts.
Pinterest Traffic Avalanche saved me so much time by having all the information I needed in one place. The course is also updated any time there is a significant algorithm change to help you understand new best practices. If you're interested in stepping up your Pinterest game, check out Pinterest Traffic Avalanche here!
Month 3 (August): Tools
August was my month for investing in tools. I already had the basics (a domain, hosting, and a Pinterest account), but there were some services I realized I was missing. It was time to get more serious about blogging. I had to think hard about it and make sure the tools were worth the price since I hadn't made a penny from my blog at the time.
The first tool I got was Tailwind, which is a scheduler for Pinterest and Instagram posts. Currently, I'm only using the Pinterest features, but they were an immediate game-changer. Tailwind allows you to schedule all of your pins ahead of time and suggests the best times to post to maximize engagement. It has helpful analytics about your boards and individual pins, as well as Tailwind Communities (formerly Tribes) to help connect and share your content with other creators. The Pinterest Traffic Avalanche course also contains a tutorial for Tailwind.
Interested in giving Tailwind a try? Sign up for the free trial of up to 100 scheduled pins here!
The other service I started using is ConvertKit, an email marketing service. In addition to the ability to email your subscribers, ConvertKit also offers a wide variety of customizable forms and landing pages. The automations and sequences are super useful as well. There are free email services available, but I've heard from almost every blogger that ConvertKit is worth the price, so I made the investment from the beginning.
ConvertKit now offers a free plan that lets you get started with up to 1,000 subscribers. Click here to learn more!
There was a decent learning curve for both of these tools, so I wasn't using either to its fullest potential right away. But over time, they've proven to be so valuable for growing my blog.
The most immediate benefit came with Tailwind. I took a short weekend trip (with no internet connection) and made sure that I had enough pins scheduled to post while I was gone. To my excitement, I still got some page views! Even though it wasn't passive income, it was passive traffic, and it proved that I would be able to maintain my blog and still take breaks here and there. That was huge for me.
Month 4 (September):  Learning
In September, I was still working on implementing the strategies taught in Pinterest Traffic Avalanche. I went through the course slowly to absorb all the information and put it into practice. Because of that, I also started seeing results with Tailwind Communities. I joined some relevant and active communities and started to get more repins and traffic.

Another new tool I added to the mix was Grammarly. Grammarly is a proofreading and grammar checking software that is beneficial for almost any kind of writing. It offers suggestions for improving punctuation, word choice, conciseness, and more. It provides both free and premium paid memberships. Reader experience is so important. You wouldn't want to have readers be turned off by typos or mistakes that were missed!

Click here to get started with Grammarly, the world's best grammar checker.

I also got my first viral pin! The catch was that it wasn't my content; it was a repin of someone else's pin. At first, it was exciting to see my number of impressions shoot way up, and I did get a few new followers. It was less thrilling to realize that all of those clicks were directing traffic to a website that wasn't mine. Of course, that's fine, but they were an already-established large business, and I was averaging around 4 page views per day. Not great.

It was a bit of a bummer, but I tried to stay positive. I tried new pin designs and kept hoping I'd get a viral pin of my own someday.
Month 5 (October): First Content Upgrade
I saw the recommendation over and over again that you need some kind of content upgrade to incentivize your email list. It makes complete sense. Why would anyone want to give you their email address for nothing in return?

A content upgrade, also called an opt-in freebie or lead magnet, is a free download that you offer to your readers. It can be a worksheet, an ebook, a planner, a checklist, or anything related to your article. They fill out the form and receive the download in exchange for signing up for your email list.

My first content upgrade was a plant care information sheet to fill out and keep track of your plant's needs. I thought it made the most sense based on my blog niche and could easily be integrated with several posts that I already had and future posts. I designed the sheet, set up the form (ConvertKit makes this really easy), and inserted it into my plant-related posts. If you want to see what it looks like, I've also included it below.
I will note that I did not set it up correctly, or at least I didn't finish setting it up. Ideally, you should link a sign-up form with a welcome email or sequence. After someone subscribes to your list, they receive an automated email or series of emails introducing yourself and explaining what they can expect from you.
ConvertKit also makes this very simple, but I just didn't do it! I didn't understand the value of connecting with your email subscribers and building their trust in this way.
Also, building an email list is a long-term goal. It takes time, quality posts and content upgrades, and many pageviews to get any significant number of email subscribers. In the first month, I got three sign-ups, and one of them was me testing the form with my email!
Month 6 (November): Content + Planning
By November, I realized that I hadn't been as consistent with my blog as I wanted to be. I was always thinking about it and learning new things, but I wasn't posting as consistently as I should have been. And I wanted to change that. The new year was coming up, and I needed a plan for my content.
November also happens to be National Novel Writing Month (NaNoWriMo), which I've been interested in for years, but I had never actually participated. The timing was perfect, and I decided to use the opportunity to plan and write as much blog content as possible. It was a success, and you can read all about my experience with NaNoWriMo for blogging productivity.
I thought that Pinterest ads were something reserved for huge bloggers and businesses. But one day, I saw a promoted pin, clicked on it, and realized that they were a smaller beginner blogger like me. They inspired me to start running ads with a low daily budget to increase my traffic. If the big guys can do it, why can't I? It's a small price to pay for the amount of encouragement I got when my traffic slowly started to increase after months of feeling like no one was reading my work.
Due to the ads' traffic, I slowly got more email subscribers. It was encouraging to see that growth, and it gave me the push to finally start sending out newsletters when I published new posts. Email broadcasts seem scary, but it's helpful to sign up for your favorite bloggers' lists and see how they do it. Sending regular emails to your subscribers is great for building trust and letting them get to know you more.
And that completes the breakdown of my six month blogging update! Let's get into the numbers.
Stats and Income Report
This is probably the part that you came for, right? When I was researching how to start a blog, I know that income reports were the posts I clicked on the most. I have mixed feelings about the income reports that I read because, in a way, they set me up for disappointment and unrealistic expectations. Let's talk about what I actually accomplished with this six month blogging update.
Not everyone has a considerable amount of success right away. I think that people who do often like to share that information, and I'm not saying that there's anything wrong with that. But. I'm here to show the much less glamorous road that has been my experience starting a blog. I don't want to downplay the progress that I've worked very hard for, but let's just say it's been an expensive journey.
The Numbers
For the sake of just having more data, we'll look at my first six and a half months of blogging stats. Plants and Pondering launched on June 14th, 2020, so I've captured the numbers from then until December 31st, 2020.
Google Analytics
In this period, there were 942 users and just over 2.4k pageviews. The things that stand out to me here are:
Things were very slow for the first two or three months. There were plenty of days when I got no pageviews at all.
There's a weird traffic spike on November 26th. I still don't know what caused this, but I'm guessing that it was some kind of bots or web crawlers and not actual people.
Pinterest Impressions
I'm not sure which Pinterest stat people are most interested in seeing, but I just went with impressions. Between mid-June and December, my Pinterest account received 580k impressions. This is the number of times that pins that I pinned showed up on someone's screen, whether they interacted with it or not.

You'll also see here that there are several big spikes, and these are almost entirely caused by one repin that went viral and recirculated about once per month.

It's noteworthy that it's a repin because it means that all of those clicks are going to someone else's site. It's also why you don't see a corresponding spike in my traffic each time that pin picked up.

Even ignoring the spikes, I'm happy with my growth on Pinterest. I don't think my strategy would have improved as it has without the knowledge I got from Pinterest Traffic Avalanche.
Email Subscribers
Email subscribers as of 12/31/20: 11
I know this isn't a huge number. I also didn't follow the standard advice of starting an email list right when your blog launches. If I had made content upgrades and regular newsletters more of a priority, I think this number could have been higher. Something to keep improving!
Blog Income
In six months of blogging, I made – drumroll, please…
$2.80!
That's right. I only made one 2-dollar affiliate sale from Bookshop.org in my six months of running a blog so far. (And there's a threshold for the payout, so technically, I haven't even gotten that money yet.)
I could see this as a failure. A waste of time. Evidence that I'm not as good as all the other bloggers out there. A reason to give up.
But I'm choosing to look on the bright side. It's more than zero, which means I'm doing something right! It was a huge moment for me when I saw that sale. Honestly, there were some days when I thought that this would all just be a hobby that would never make me any money. But that one sale was enough to realize that I need to keep going.
If you're in a similar spot, know that I understand how you feel. It's not easy to keep working without any kind of payment or recognition. It's not easy to stay positive when you see so many people making a living with their blogs.
If you really believe in what you're doing, it's going to be worth all the effort.
Blog Expenses
I want to be transparent about the costs of starting and maintaining a blog. If you are interested in starting one for yourself, you should know what you're getting into. A blog has lower start-up costs than many other small businesses, but that doesn't mean that you can set it up entirely for free.
This list is a rough estimate of how much I spent on my blog in the first six months. I chose the annual plan for services in many cases because it saved money in the long run compared to paying monthly. You'll have to weigh the pros and cons for yourself when deciding what's best for you.
This is also by no means a list of requirements for starting a blog. Some products and tools are optional, so you'd be able to get away with spending significantly less than this. It's just the path that I took and the services that seemed worth it to me.
Total*: $909
*Not including a couple of extra courses that I bought, usually because they were on sale.
I've mentioned it before, and it's worth repeating. Blogging is not a get-rich-quick type of thing. If you're just looking to start a side hustle or make money online, I'm sure there are much faster ways of doing it. Still, there are plenty of unique advantages to blogging, like control over your content and schedule and the satisfaction of sharing your thoughts and writing.
Starting a blog? Here's what I'd do differently.
Making mistakes is part of the process. Still, here are some things that I would do differently if I had to start from scratch again.
Focus on content, not numbers
In the beginning, I'd spend way too much time checking my various analytics every day. As a part-time blogger, it's crucial to be as efficient as possible with my work hours. I would cut into my time that could be better spent writing or learning, and I'd be disappointed when I didn't see any growth.

I was looking for some trend that wasn't there, and there wasn't enough data to draw any meaningful conclusions anyway. Instead, I should have used that time to research or write more content.
Don't compare yourself to other bloggers
Checking out and reading other people's blogs is a key part of growing your own. You need to see what other people are doing, and it can be a great way to get inspiration and connect with like-minded creators. But what's not helpful is comparing your journey with theirs.

They may have gotten lucky and started their blog at precisely the right time, or had a viral pin, or been blogging for several years, and had lots of time to build an audience. You just never know what someone else's situation is like, so it's not fair to compare their results to your own.

As a side-blogger, I know I will never produce as much as someone who blogs full-time or a site with multiple contributors. It's much more helpful to learn from other bloggers and their strategies instead of feeling jealous.
Focus on monetization strategies
Not too much, of course, to the point where it's spammy or just for the sole purpose of making money.

My primary monetization strategy for P&P is affiliate marketing, and I wish I had signed up for a few affiliate programs sooner. I'm starting to get into it now, but I could have already created some more specific content to promote these links and explain why the products or services are so valuable.

It's like I was scared to start because I was scared to fail, which is probably the main reason that I've had almost no income with my blog so far. The takeaway here is not to let fear hold you back!
How to Stay Motivated When Starting a Blog
Unless you get lucky with a viral post or have many social media followers already, your blog will probably have a pretty slow start. That's fine. We all have to start somewhere, but how do you stay motivated to keep working on it anyway? Here are some of the tips that have helped me the most.
Have realistic expectations
I thought I was doing something wrong in the first month or two because I wasn't getting any traffic. It's discouraging to put a lot of work into something you want to share, only to get almost zero views.
I researched and read that it takes at least 3 to 6 months for Google to index and recognize your site properly. And here I was expecting results after only a month! That helped me to realize that I had unrealistic expectations. Once I shifted my perspective, it didn't feel so disheartening knowing I just had to wait a little longer and keep working.
Celebrate each milestone
No matter how small or insignificant it may seem. Whenever you hit a new record of visitors or pageviews in a day, that's a cause for celebration.
Acknowledging the small accomplishments will help you stay motivated. Milestones can come in all forms, like email subscribers, page views, comments, Pinterest followers, an affiliate sale, or anything that makes you feel successful.
Enjoy your niche
It's hard to write about something that you don't care about. (Think about how hard it was to write a book report or a school paper.) That's why it's so necessary to choose your blog topics based on what you're actually passionate about, not just the things that you think will be the most profitable.
Nothing will be profitable in the beginning, so stick to things that you'll enjoy talking about for free. For example, I could talk about my plants all day, which is why I write about topics like how to stop your plants from growing out of control.
Get inspired
Inspiration can come from so many different places. Conversations or ideas you have, books you read, or things you see online. I often come up with blog post ideas while watering my plants! I also read lots of posts from other bloggers, not to copy their content, but because it will often spark my own ideas.
It can be hard to brainstorm or be creative when you're feeling defeated, so a source of inspiration is beneficial.
Have a support system
Hopefully, if you haven't kept your blog a secret, you have some supportive people in your life. If not, know that I'll be your cheerleader! (Send me an email or message if you ever want to talk about your blog and need some motivation.)
I'm lucky to have a family who supports my dreams. My boyfriend is always rooting for me and helped me get over the guilt of spending money on my blog, even when it's not profitable. Having people who believe in you makes believing in yourself a lot easier.
So that's the whole big wrap-up of my six month blogging update! It's honestly been such a fulfilling and rewarding journey so far, even if it's not financially successful (yet). I can't wait to see where it takes me in the future.
I hope you've found some inspiration or just enjoyed hearing my story.
Have you started a blog? What has the experience been like for you? Let me know by leaving a comment!
Other posts you may like:
My First Month of Blogging Experience
How To Stay on Track with Your Goals
Top 5 Beginner-Friendly Plants